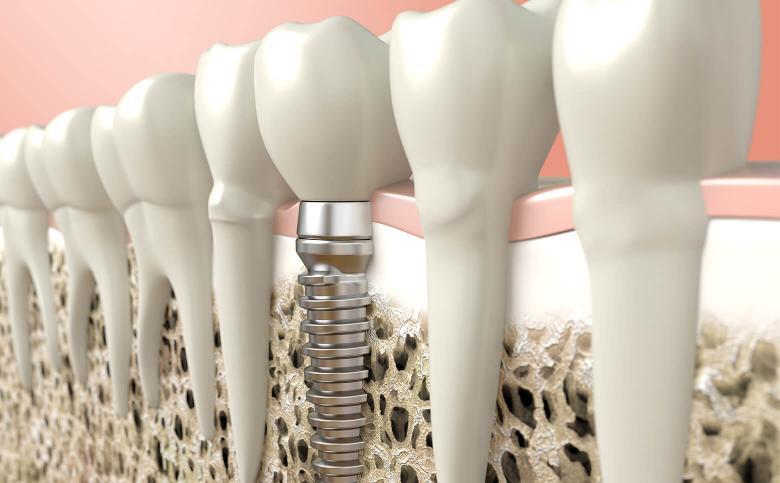 Implantology
Dental implants are an effective and elegant solution to replace one or more missing teeth. They have a very natural appearance and can have a lasting effect.  
The implant itself acts as the root of the tooth and is made of a biocompatible material that is body-friendly ; most often titanium. 
The artificial titanium root is surgically inserted into the jawbone and later osteointegrades with it. The procedure is performed under local anesthesia and is therefore painless. Usually, the healing and the implant osteointegration takes two to six months. Meanwhile you can use a temporary prosthetic replacement (bridge, prosthesis), which is adjusted accordingly.   
 With proper oral hygiene and regular maintenance, the dental implant can remain in the jaw for life. 
When is it recommended to insert a dental implant?
Learn more about the implant insertion procedure.
Interested in more. Contact us!