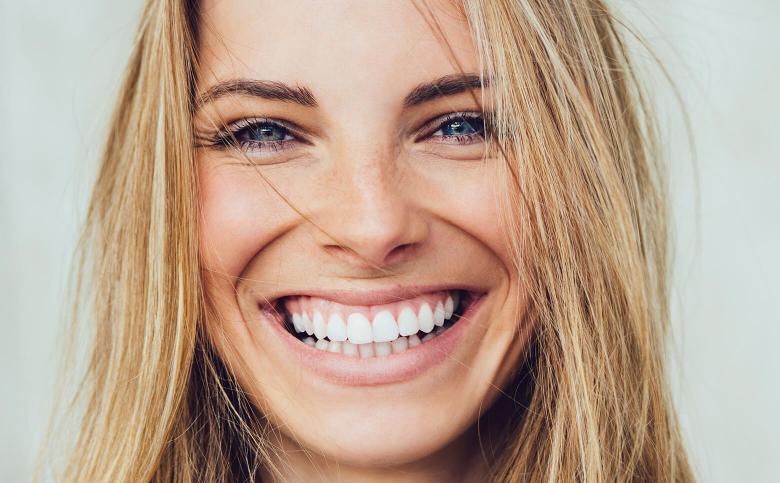 Aesthetic dentistry
If you are unsatisfied with the appearance of your teeth, there are various procedures available today to help you restore your smile quickly and painlessly.
Porcelain veneers
Porcelain veneers
Dental veneers are thin porcelain veneers that are individually designed for each tooth and are permanently attached to the tooth surface. Porcelain veneers can create a nicer, more harmonious and attractive smile.
We achieve radical aesthetic changes with an extremely natural appearance. We can change the color, shape and appearance of:
broken or fractured teeth;
incorrectly positioned teeth in jawbone;
stained teeth;
teeth that are too small or too short;
gaps between teeth.
Before / After Case Gallery
Take a look at some of our cases of porcelain veneers.
Directly made veneers
Directly made veneers
Completing teeth with composite materials is a procedure during which enamel-like material is applied directly onto the tooth surface.
In our clinic we use it: 
with minor corrections of the shape and position of the teeth,
for closing the spaces between teeth,
for restoration of teeth after minor injuries,
for color change and
for repair of enamel defects.
The procedure is usually performed during one-time visit and is a cheaper and faster solution compared to porcelain veneers.
If desired, we can make you a "mock-up" before the procedure for illustration of your future appearance.
Before / After Case Gallery
Take a look at some of our examples of directly made veneers.

Veneers without teeth preparation
Veneers without teeth preparation
In some cases, we can attach dental veneers to your teeth without preparing your teeth. It is a fairly simple procedure that helps us to get a nicer smile. Veneers with no teeth preparation are also professionally called non-prep veneers or lumineer.   
The veneers are made of porcelain and have a thickness of contact lens. Most commonly are used:
for closure of interdental spaces - diastema,
for correction of tooth position and shape,
for repair of enamel defects and
to change the tint of your teeth.
We can pre-create a mock-up to illustrate your future appearance.
Composite onlays
Composite onlays
Inlays and onlays - also called partial crowns - are indirect (made in the lab) dental restorations that reinforce an existing tooth and restore its function.
They can be used when the rest of the tooth is too damaged to be properly sealed and not so damaged as to require crown.
In our practice, onlays are often used to repair teeth worn due to clenching and grinding - bruxism. They restore the correct height of the bite, which is reduced due to wear and tear of the dental tissues. Consequently we restore the correct function of the tooth, restore the lost aesthetics and prevent damage of the temporomandibular joint. 
Inlays and onlays can be made of ceramic or composite.
Before / After Case Gallery
Take a look at some of our composite onlay examples.
Teeth whitening
Teeth whitening
Teeth can quickly stain and lose their natural color. The color of your teeth may also be darker than you would like due to some degree of mineralization. To brighten the color of your natural teeth, teeth whitening is an easy and effective solution to achieve a younger and more attractive smile.
Teeth whitening procedures
Home bleaching
We use a bleaching agent containing 10-20% carbamidperoxide. You can also apply this bleach at home to an individually designed appliance according to our instructions. You wear the appliance every day for 6-8 hours, usually for several days orrepeat the procedure until the desired shade of the teeth. You can repeat the bleaching process whenever the color appears darker again. 
Chairsaid / powerbleaching
The procedure is performed in our office and it takes 60 to 90 minutes. We use a bleaching agent containing 35-40% hydrogen peroxide, which is applied directly onto the teeth whilewe cover the gums with protective coatings. After procedure thesecoatings are removed. (OpalescenceBoost)     
Laser bleaching
The procedure is performed in our office and it takes 60 to 90 minutes. Laser light activates bleach. The effect is similar to Powerbleaching.  
Whitening of endodontically treated teeth (internal whitening)
We apply the bleaching gel into the space later intended for the filling. After 48 hours we can repeat the procedure if needed. 
Would you like to know more? Contact us.
Invisible orthodontics
Invisible orthodontics
An elegant and invisible solution to most orthodontic problems is represented by an innovation from the United States, invisible Invisalign. The benefits of Invisalign orthodontic appliances have already been recognized by 5,5 million people worldwide, and the number is growing fast.
In Slovenia, we were the first dental center in which we started using this system, and thus we have gained a numerous experiences.
Invisalign is an orthodontic system developed by Align Technology, a world leader in invisible appliances. With a large investment in technological development, they now cover the majority of treatments of severe orthodontic abnormalities as well.
The Invisalign system moves teeth with thin, transparent appliances that are virtually invisible, comfortable, worn 22 hours a day, and replaced every 14 days. The duration of treatment is shorter than with conventional treatment and requires fewer visits to the  orthodontist.
Even before you begin orthodontic treatment, you can see 3D digital animation of your treatment progress to the end result.
Would you like to know more? Contact us.